I'm currently working on a new comic Salamanca Blues, and I would like to launch the first issue in the Hackney+Zine Fair 2021. It is part of The Earth Blues Series, a compilation of stories I'm creating to comment on our relationship with Planet Earth.

This is a preview of the first issue with a selecion of finished pages and work in progress.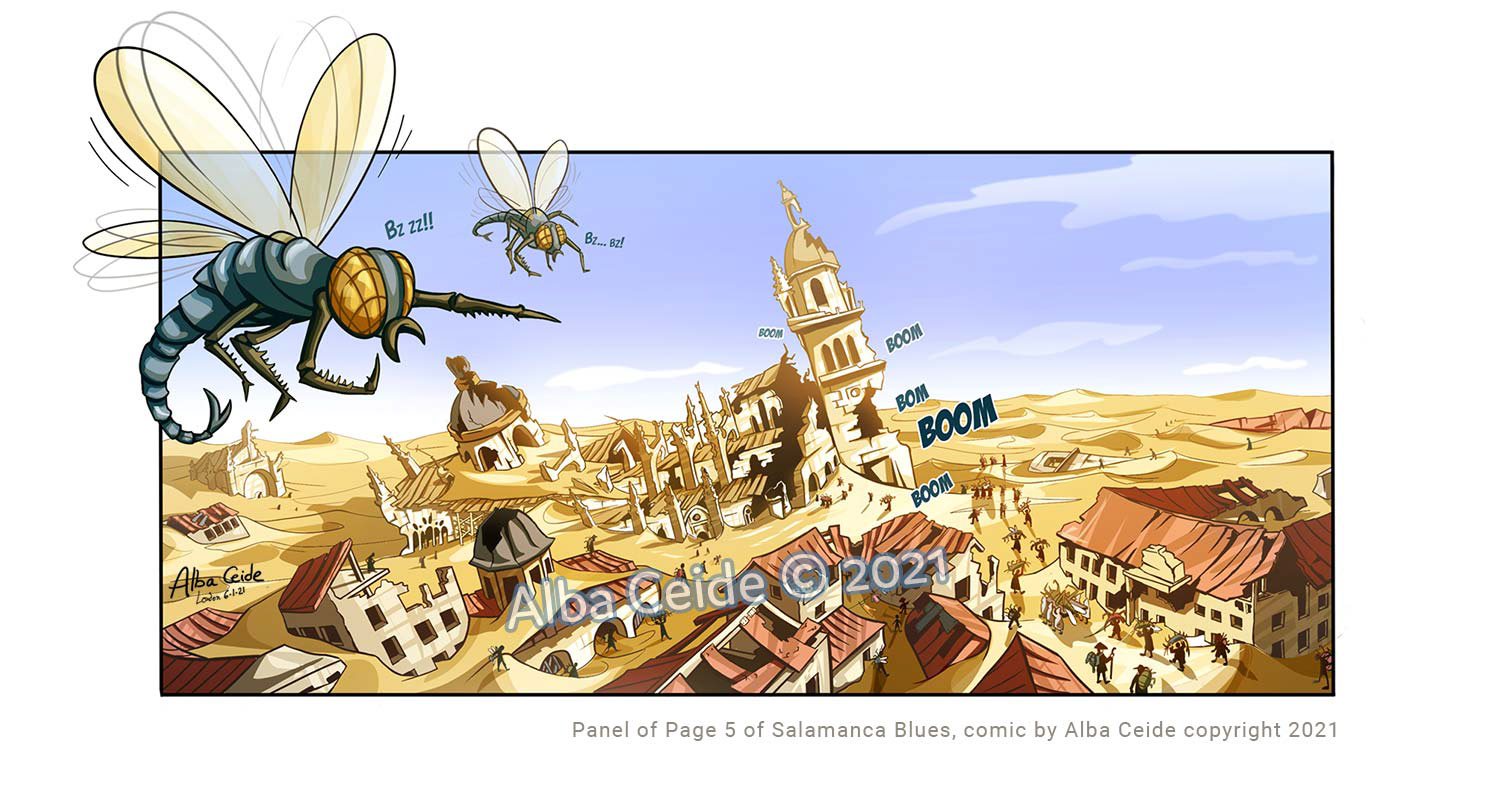 The story of Salamanca Blues takes place in a very far future. Climate change has devastated the planet and the center of Spain is now a desert where huge insects live. Humans are almost gone but the last ones have organized their societies around fear, religious fanatism and misconceptions about evolution.
The story starts amongst the ruins of the city of Salamanca.
This is the opening: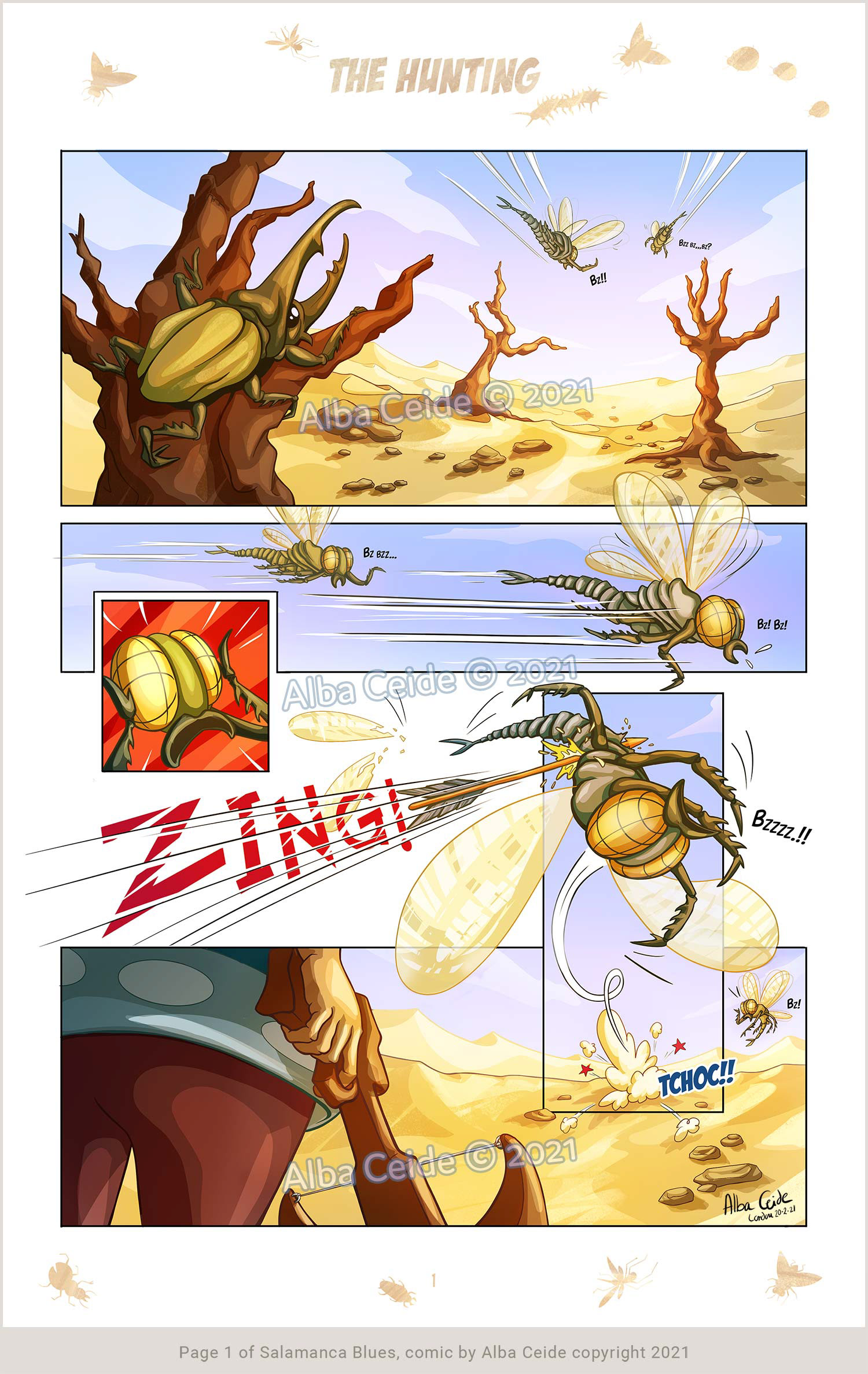 These are the third and fourth pages: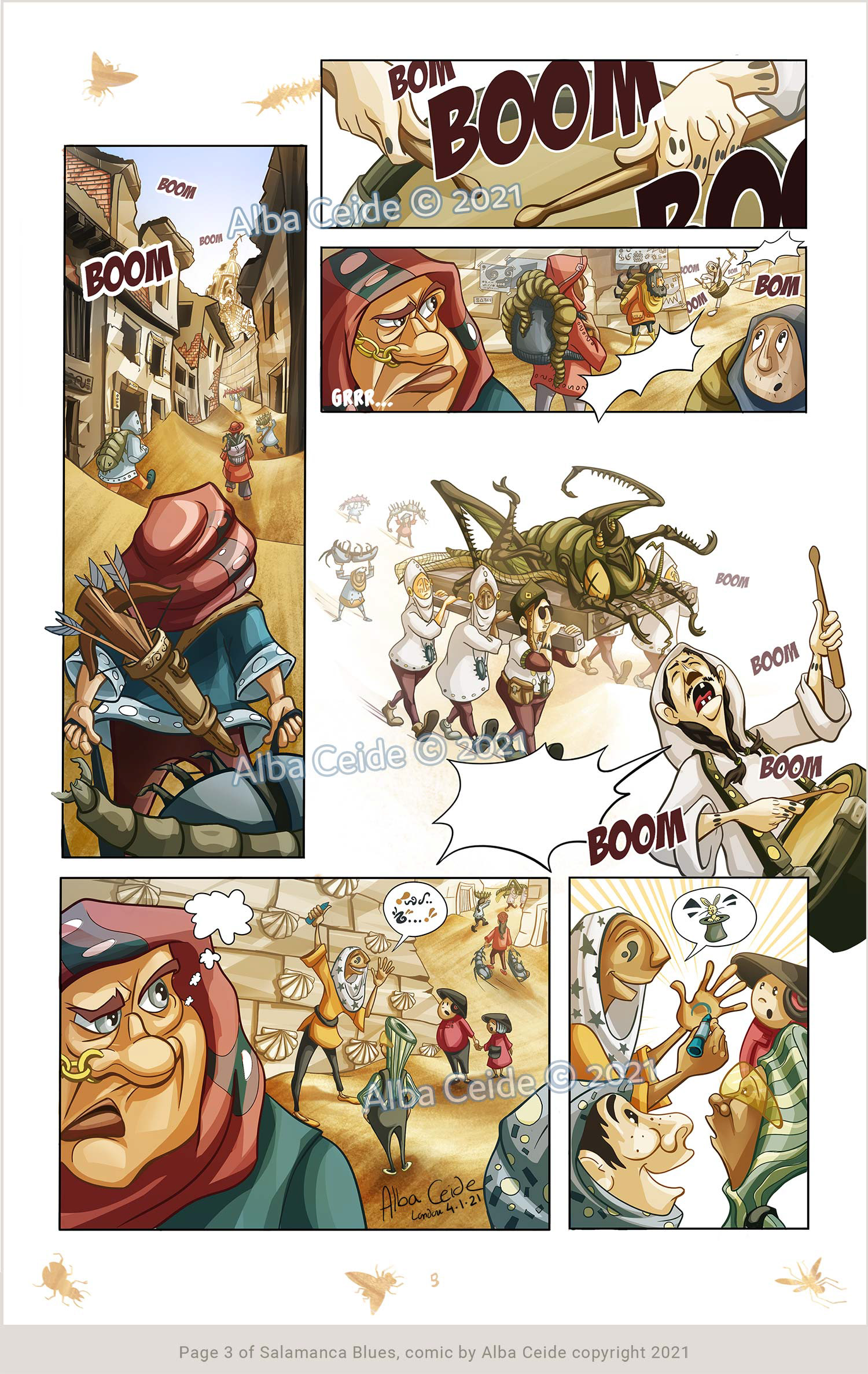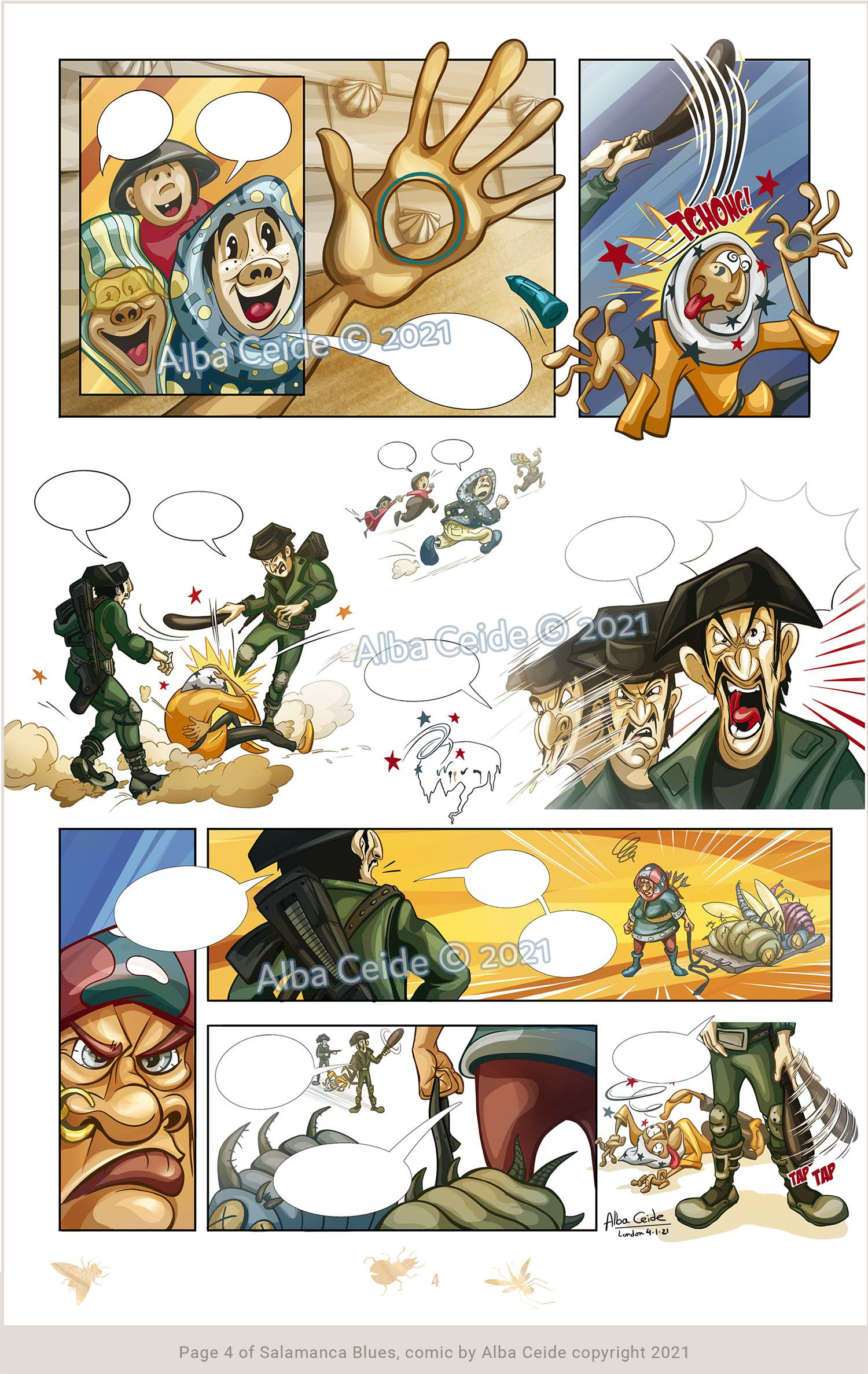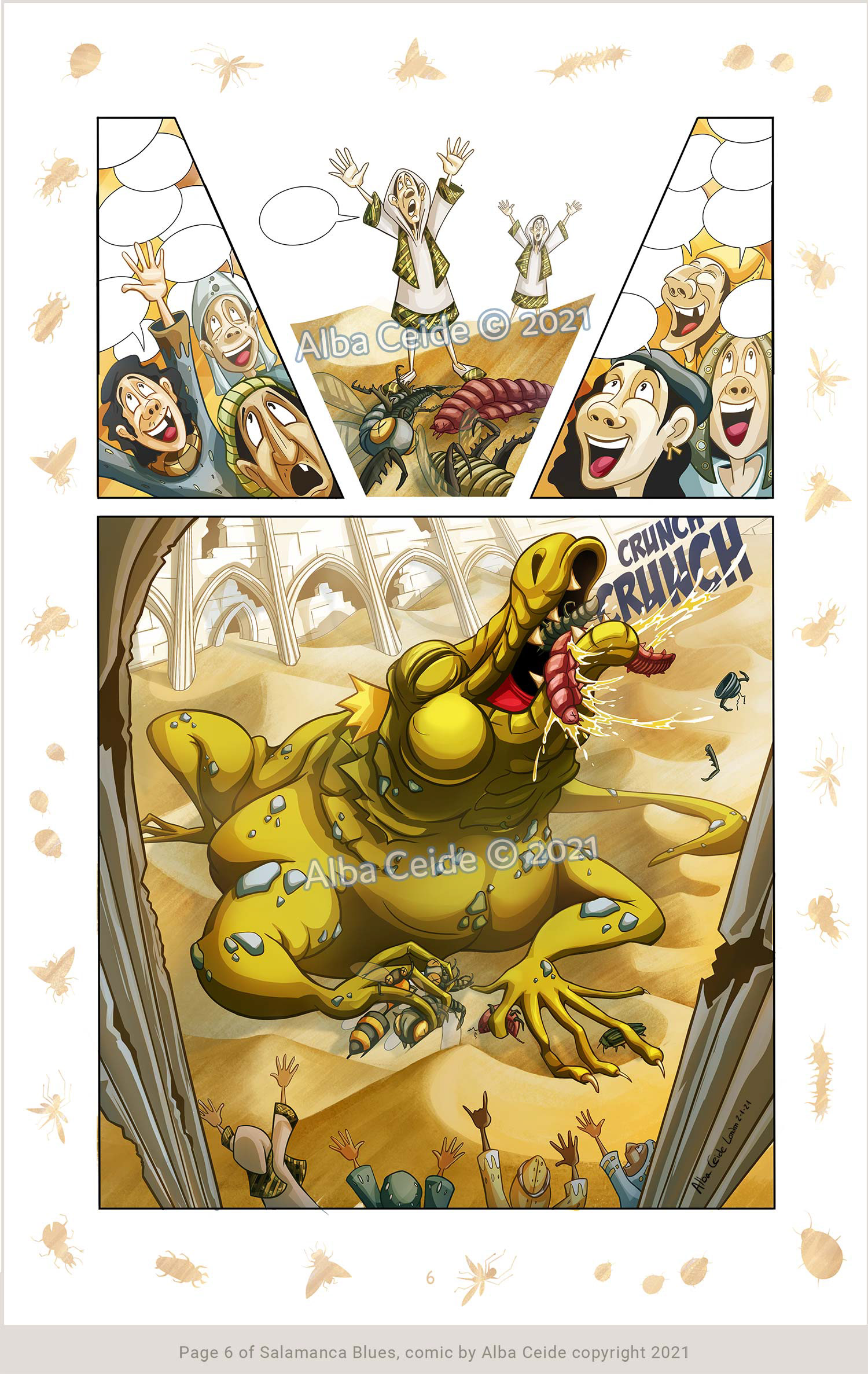 Below you can see some work in progress: the line work of pages 8 and 10 which I will colour soon: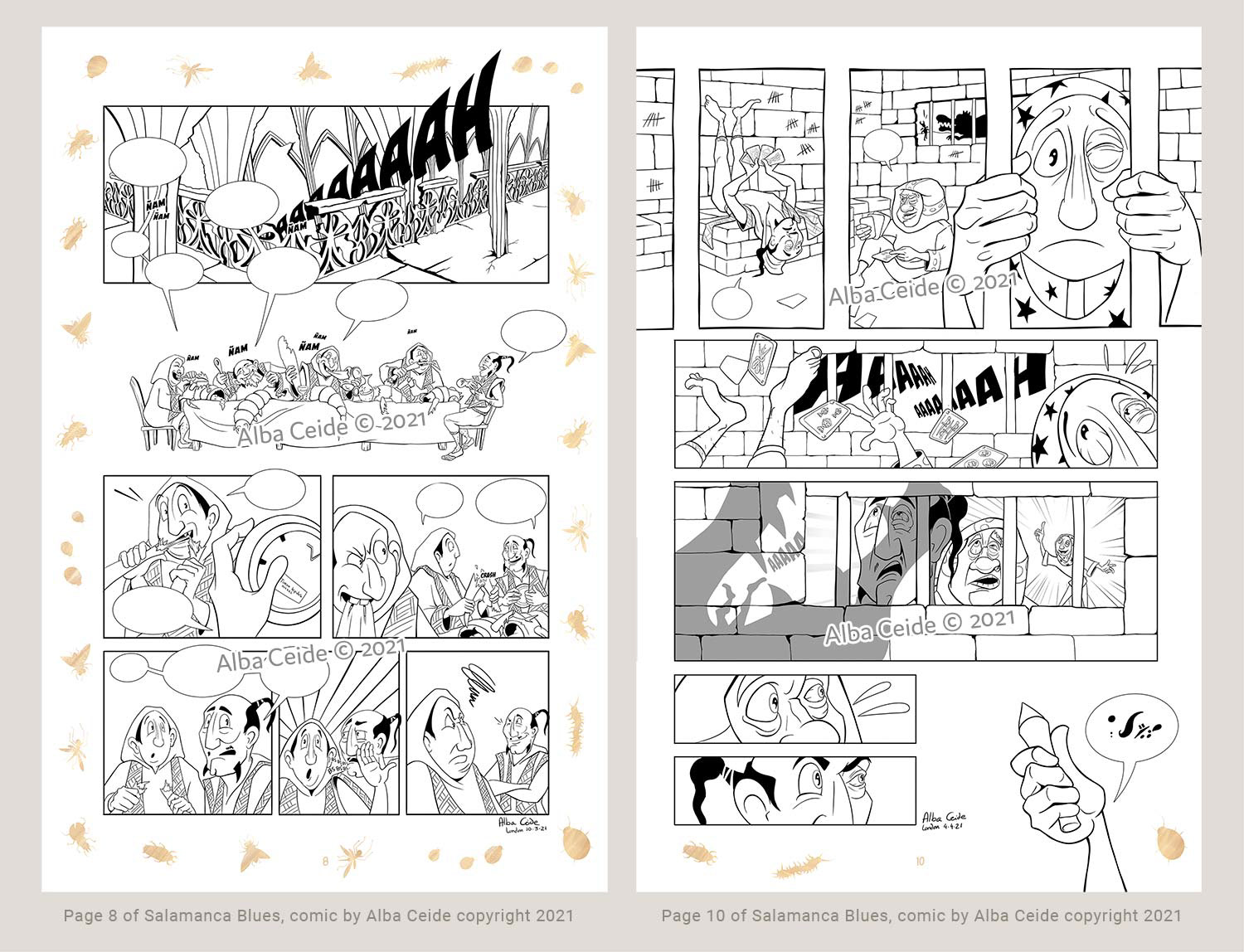 Salamanca Blues will be available in English, Spanish, Italian and Galician. I will also have a section in my website to show sketches, thumbnails and how I made this comic.