A couple of months ago I've written a short piece of text about a sweet old lady that loves to feed the cats that visit her courtyard. I've created the following concept to depict her living room and to capture her personality.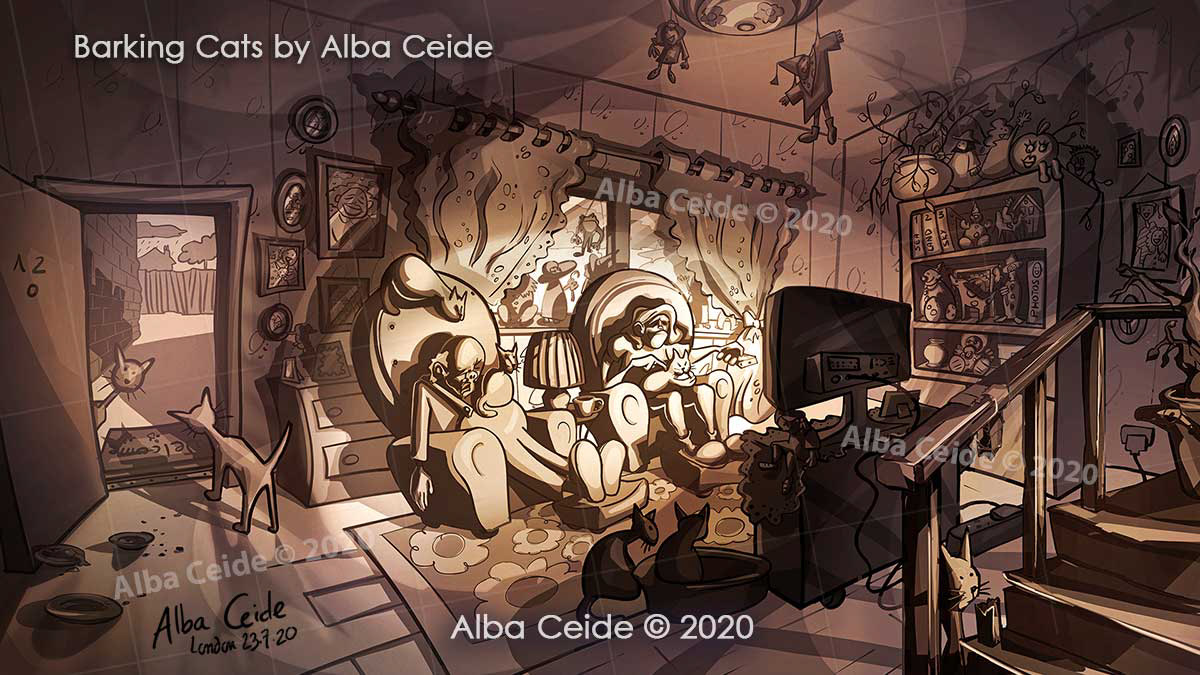 I've done the sketching and colouring in Photoshop, I drew the lines in Sketchbook Pro, see below: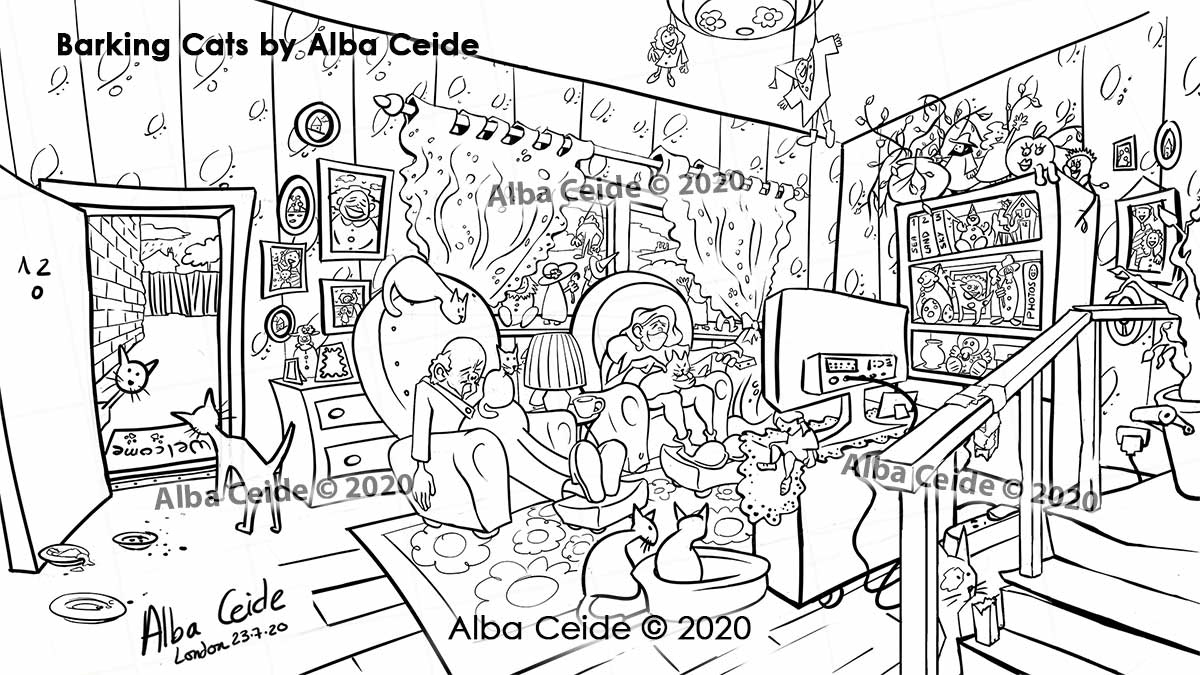 I video recorded the process while drawing this illustration, you can see the speed up video below!