I love to design characters. In this section there is a selection of some of the characters that I created for comics, animations and 3D projects. As these designs are part of other projects, I'll include links where you'll find more information and images about them: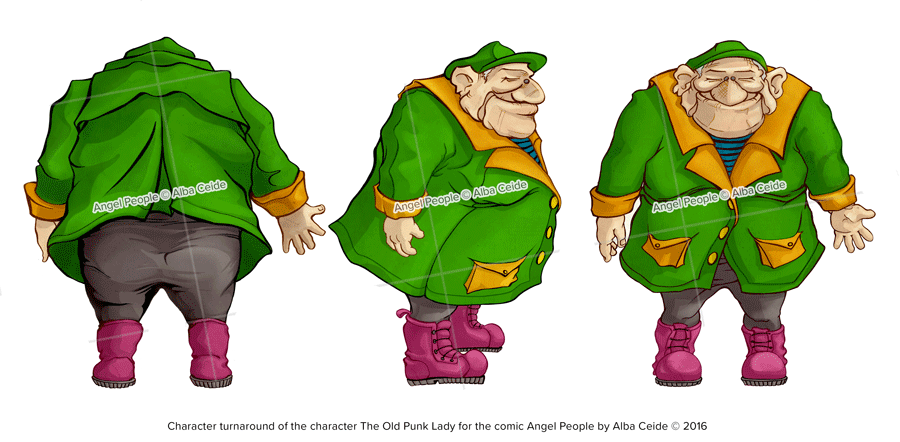 These are silhouette and character studies that I did to design the characters of my comic
Salamanca Blues: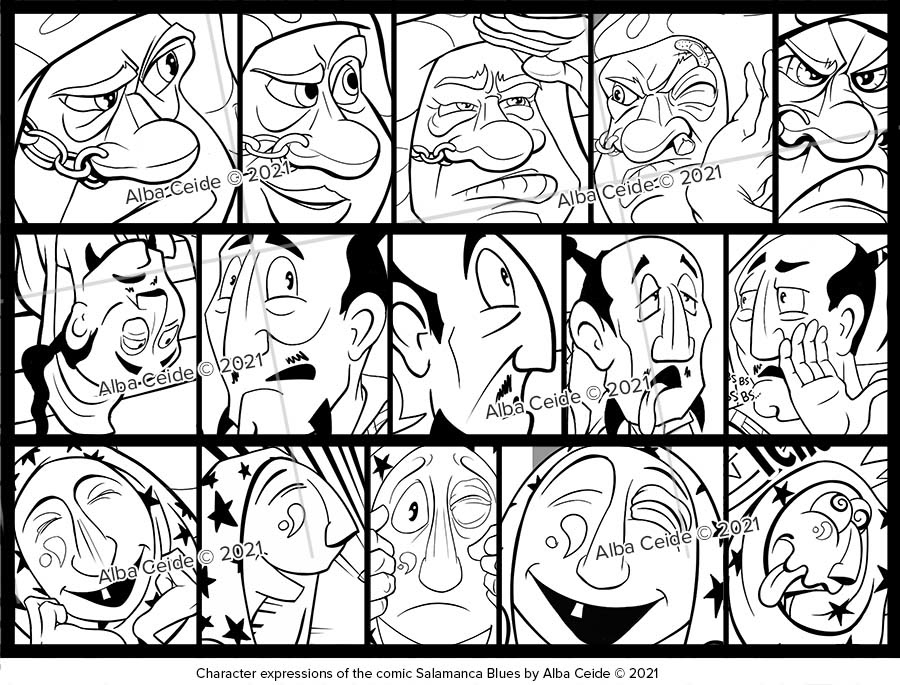 These are the character turnarounds that I designed for the 2D animation
On The Jolly Boat
that I made for Clockwise Productions. In the link you'll find character expression sheet, storyboard and the final animation.