Bayeux is a high end photography lab in the West End, London. They wanted recognisable portraits of their 18 workers in an illustration, describing all the services provided: film processing, scanning, digital imaging, dark room and digital printing.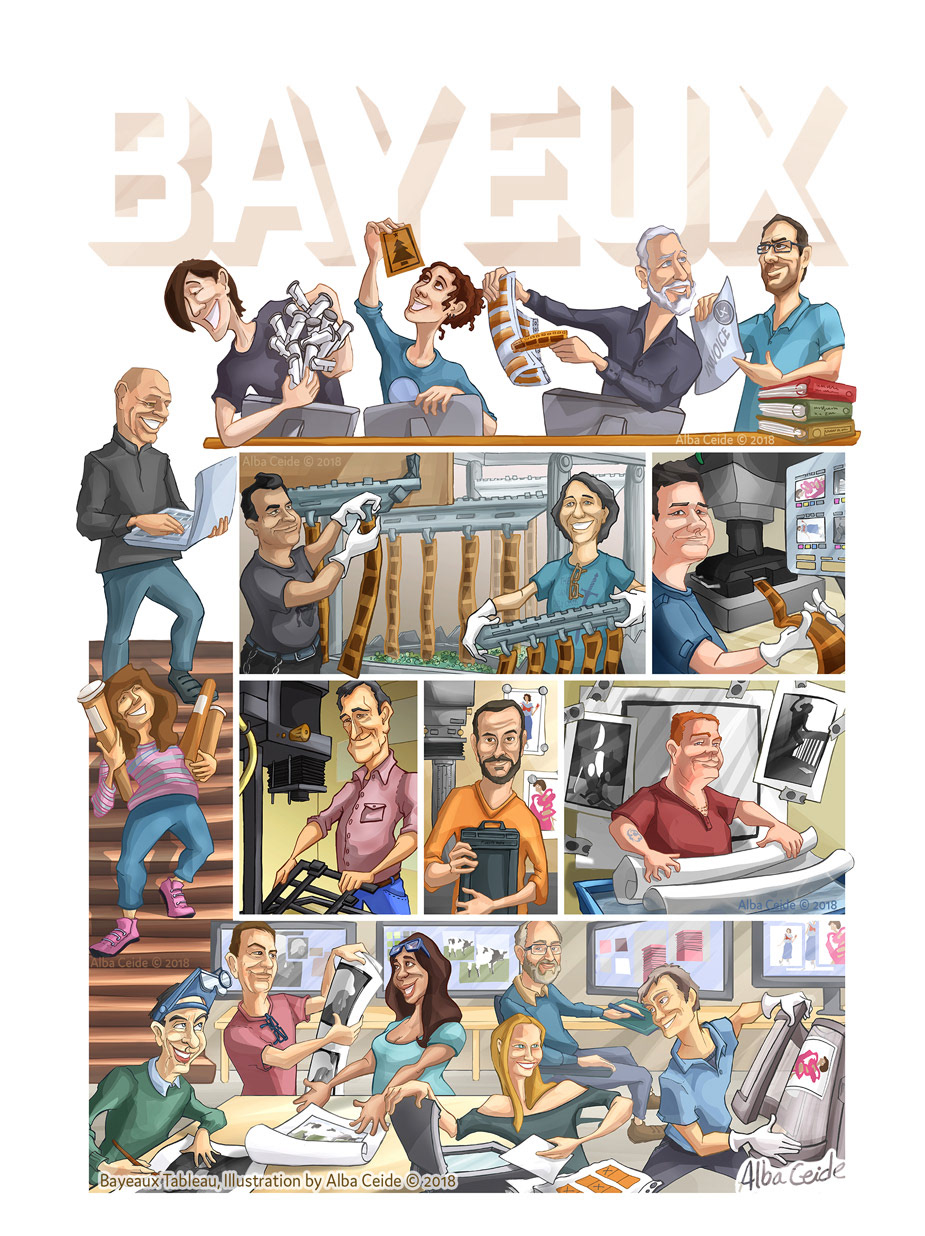 The illustration was sent as a Christmas card to their clients. You can visit the company website here http://bayeux.co.uk/

I started exploring various layouts and settled on a tableau composition of the company's working life in one single illustration. I did sketches and studies to portrait the 18 characters and inked each of the final drawings. I scanned them to arrange them digitally, according to where they work in the building. I coloured the whole illustration in Photoshop.