Here, the turnarounds studies in more detail. First, I drew an anatomical turnaround with pencil on paper, then outlined her clothes in Sketchbook Pro and coloured them in Photoshop.
Bellow, character designs of The Fishmongers and Omario, more characters of Angel People.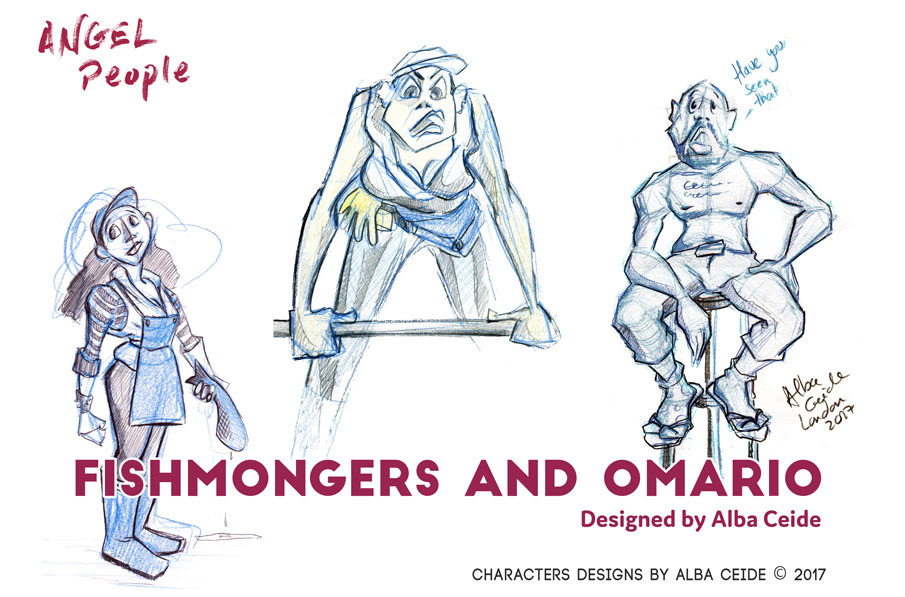 These two are the main characters of my story Barcelona Vampires
.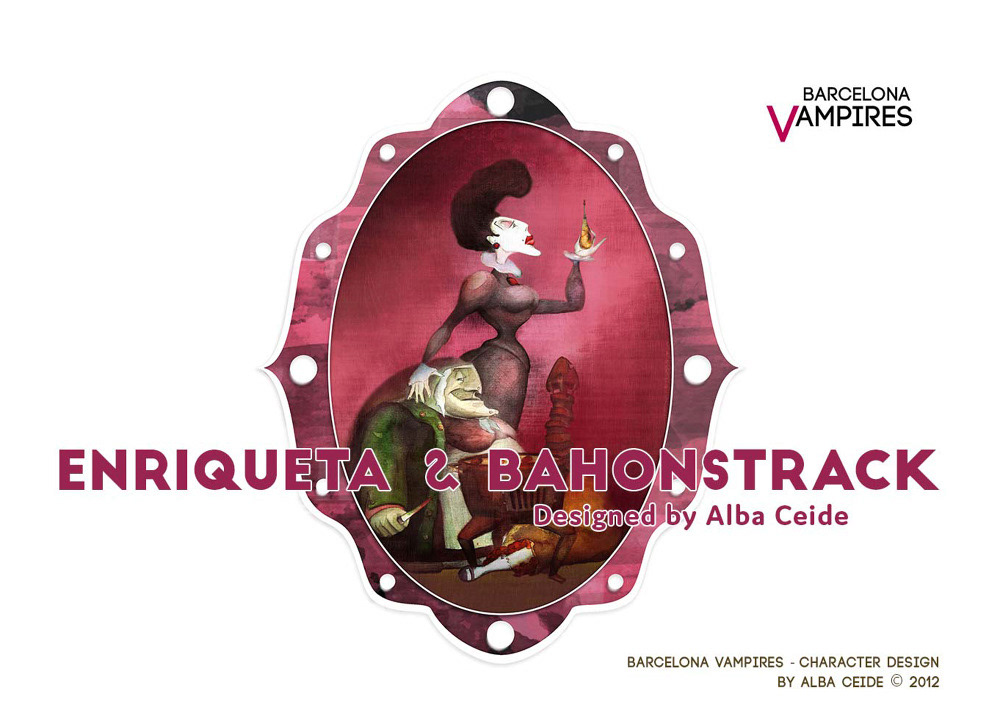 And here are some expressions of Omario, The Jamaican Fella, from Angel People.