This is one of my latest projects, Los Invasores (The Invaders).

Everything started with the following uderwater composition where I depicted The Tower of Hércules, landmark of my home city A Coru
ñ
a, under the water!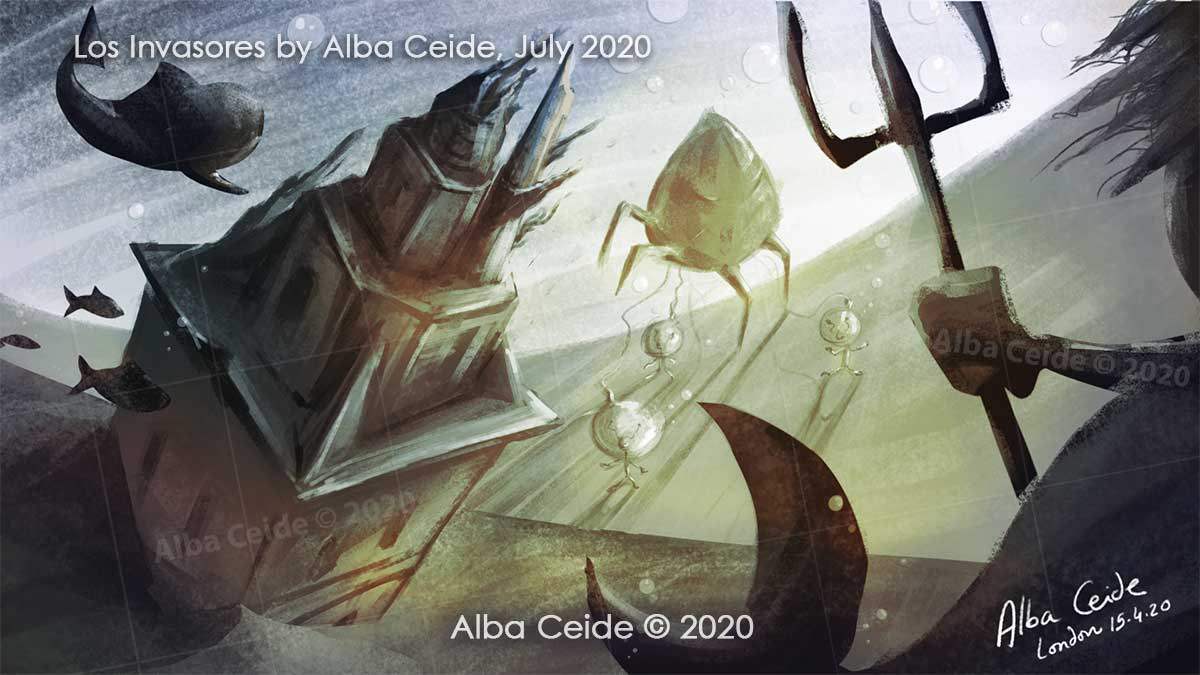 I inmediatly pictured mermaids... space invaders... and a story started to take shape! I'll be publishing an animation soon... In the meantime, I show some of the concepts I've done to catch the mood of my story. In the following one: The invaders: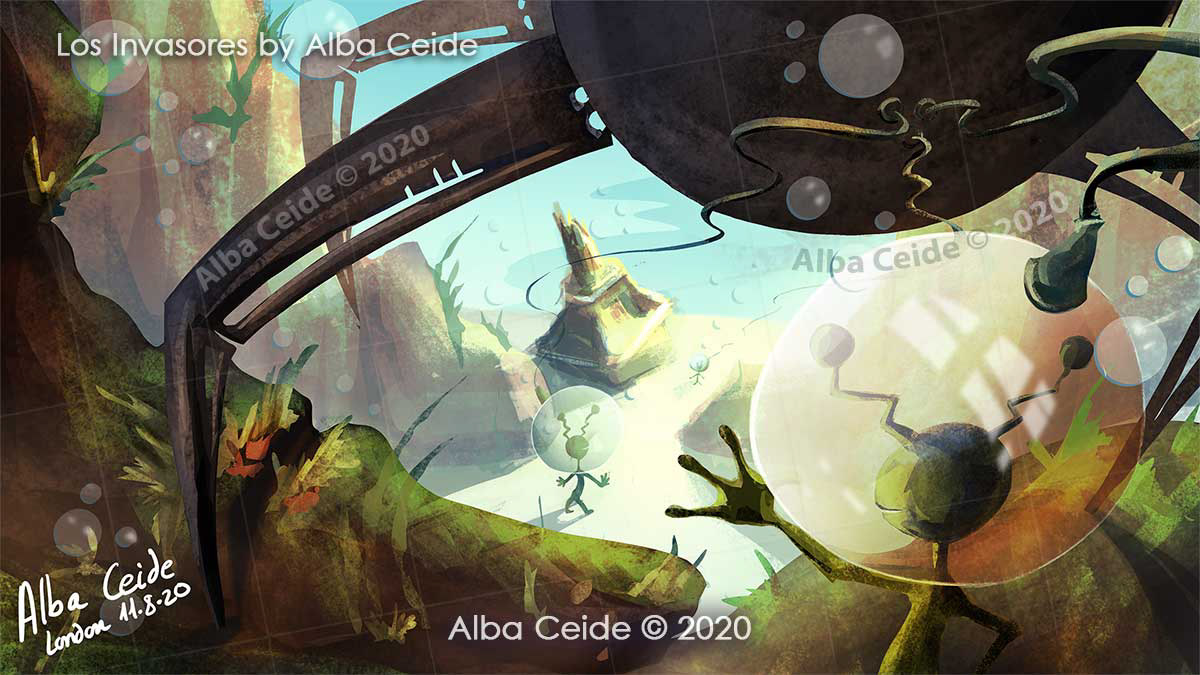 In the following concept I've included the broken sculpture of the King Breogán, which is in the surrounding of the actual tower.