This is the latest project I've done for Martin Halfhide, The Wickerman!  It was a challenging illustration due to the amount of detail to represent.

The artwork should depict four friends playing golf in
Gatehouse of Fleet Golf Club
, which is also the location where the horror movie
The Wickerman
(
1973, by Tobin Hardy)
was filmed. The brief of the illustration included: realistic portraits of the four friends in specific poses and actions, the Wickerman on fire, the graveyard and the ruined kirk of Anwoth, the Clock Tower, the 19th hole flag, the Masonic Arms Pub, three birds (an eagle, an albatros and a birdie), a yellow hose, a rake, bluebell flowers, locals with the animal masks used in the movie and a specific colour palette for the sky that would match the golf marking colours (red, yellow and white).
I started the project by watching the movie. Then, I prepared a few sketched and I send to Martin a mockup in grey scale where I placed basic shapes of the elements that would be in the scene.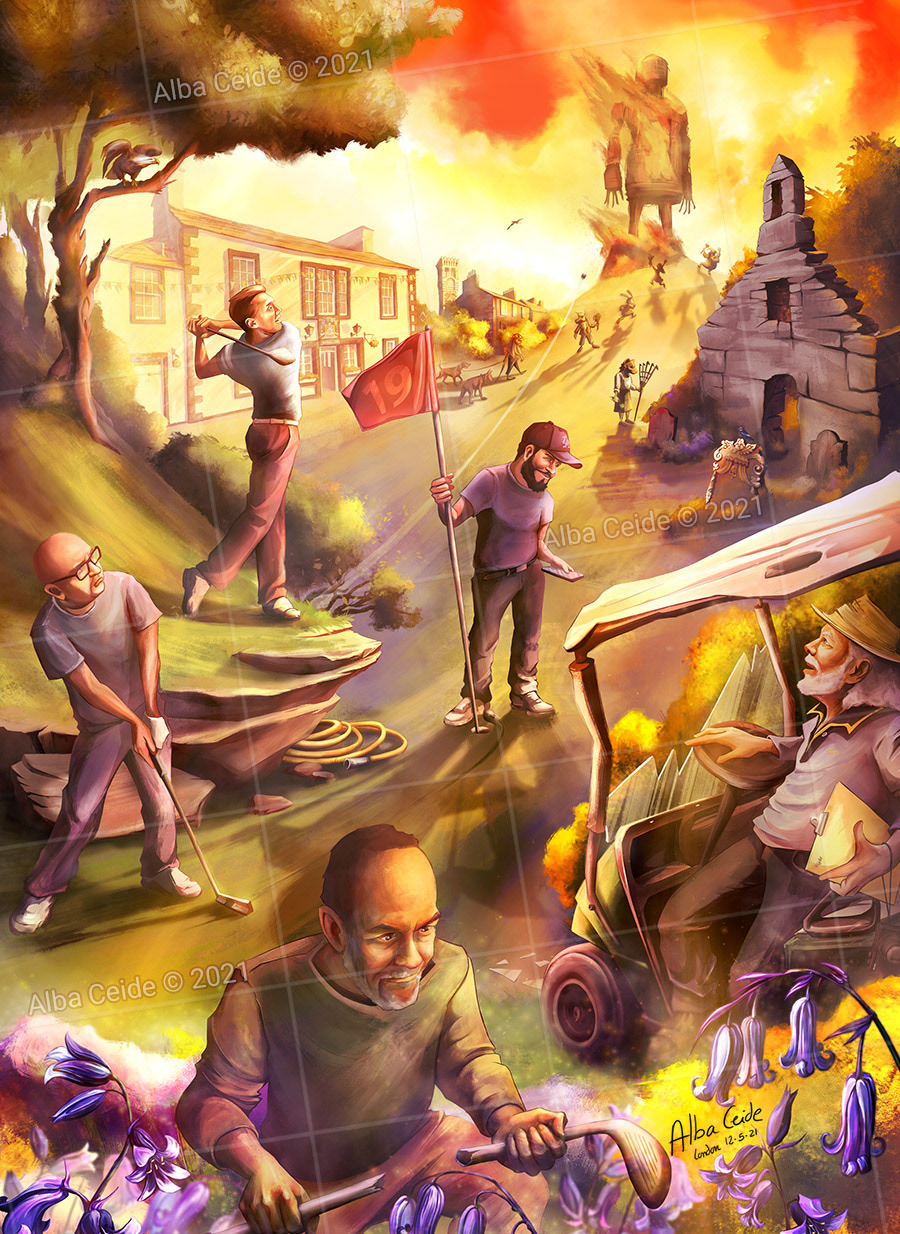 Below you can see details of the artwork where one of the characters has crashed the golf buggy into a gorse bush:

The Masonic Arms pub, The Clock Tower, the eagle and the 19th hole flag were all important elements that I would need to depict in the artwork.

The locals wearing the masks like in the movie:

Below, detail of the graveyard in the ruined kirk of Anwoth

The final artwork was printed on Fine Art paper and mounted on aluminium at Bayeux lab in London.
Below the artwork with the five models:

Thank you Martin, again a nice project :)